Certified Instructors
The certified instructors at Master Kwon's Hapkido Karate School have many years of experience.  All instructors have been tested and certified by Grandmaster Kwon. Instructors attend quarterly seminars to review and refine training techniques, as well as expand their skills.  See our Black Belt page for a partial list of individuals who have earned their black belts under the instruction of Master Kwon, most of which have been assistants or instructors.
[ Master Instructors | Instructors | Assistant Instructors ]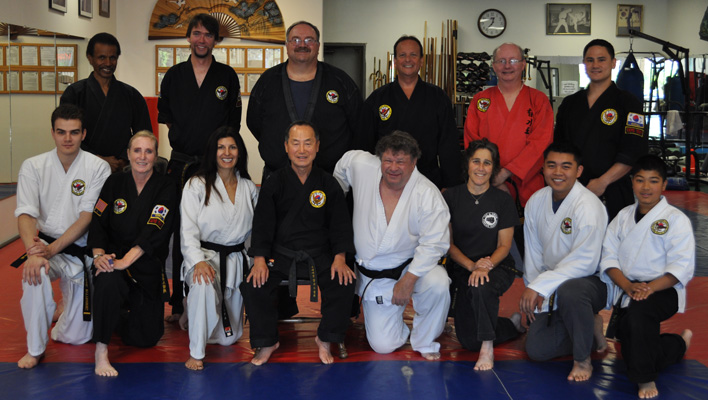 Instructor Certificate Class, 29 October 2011
Masters (5th Degree and above)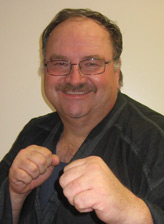 Master Carton is a 7th Dan and is the senior instructor having trained with Master Kwon since 1974. Master Carton is a licensed firearms, O/C (pepper spray), baton, and handcuff instructor. He also specializes in weapons retention. He has over 30 years of security, personal and professional protective skills, and street self defense experience. He is starting his own personal defense and security instruction company. In an interview with Master Carton, he said:
"Hapkido gives you skills in self defense, a philosophy of action and living and confidence. Master Kwon is a great mentor, friend, and one of the finest individuals I have ever met. I enjoy teaching at the school for the interaction with the students, the ability to share knowledge, skills and to build confidence in people. I respect the different skills and knowledge that other instructors have. I love to share the martial arts skills with others. I have seen a great number of students progress under my tutelage. Some of them are now instructors with Master Kwon."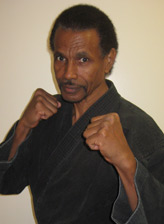 Master Fountain is a 7th Dan and has been a mainstay in Master Kwon's dojang for 25 years. On the recommendation of his brother (a Los Angeles police officer), Mr. Fountain first made the drive from his Inglewood home to Master Kwon's Torrance studio in the late 1970s. "My older brother said that sometimes you have to go out of your way to get what you want," says Fountain. When he arrived, Fountain immediately saw that unlike many other martial arts, Hapkido focused on practical defenses and attacks. In action, the discipline incorporates grappling, striking, throws, breaks, and locks to swiftly disable opponents and end unpleasant confrontations. "The first time I saw Master Kwon, he demonstrated perfect technique, and he made it look natural. He was the first true Asian master that I had met," says Fountain. "Master Kwon is a legitimate master of Hapkido. If you are going to learn from someone, this is the man," says Fountain. While he has taught students of all ages, Mr. Fountain focuses now on the adult night classes. A retired electrical engineer, the 57 year old Fountain favors the late class because it fits his work schedule. While earlier classes must keep to a strict schedule, an extra benefit of the night class is the added time that students get. While day classes must adhere to a set time frame, there are no such limitations at night. If you need extra help or merely want to discuss fighting philosophy, Mr. Fountain will often stay late for extra practice. For more on Master Fountain, see Adult Classes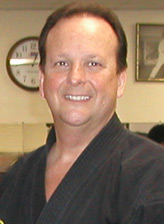 Master Fried is a 7th Dan and has studied many different martial arts. Bryan Fried began his martial arts career in 1965 as a student of Skotokan stylists Phillip and Howard Umanski who trained under Bob Tiani at Tong Dojo in New York. He achieved a Nidan before moving with his family to Wantagh, New York. Bryan began training with National Karate Federation President Ed Gross in 1971. Eventually, he continued his training at the (Korean TaeKwonDo Assn President) Richard Chun TaeKwonDo center in Massapequa New York; a school which produced such Black Belt Magazine Hall of Famers such as Joe Hayes. In 1974, Bryan and three partners founded the Korean Karate Studio in North Levittown, New York. In 1975, he co-authored Weaponless Defense, A Law Enforcement Guide to Self Defense and Control, published by C.C. Thomas and Sons of Springfield, Illinois. During this time, he taught self defense tactics to the Port Authority Police of New York and New Jersey. Bryan moved to southern California in 1977 where he continued his practice of TaeKwonDo eventually holding a third dan ranking. In 1988, Bryan met Grandmaster Kwon and has been training with him ever since. Bryan's entire family, wife Cindy and sons David and Robert are students and instructors at Master Kwon's Hapkido. Bryan Fried attended the City University of New York and St. Johns University School of Law. He currently serves as President & CEO of Visionaire Lighting in Rancho Dominguez, California and is a parter both in the Terravant Wine Company of Santa Ynez, California as well as Inception Wines.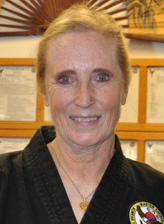 Master Eva is a 6th Dan.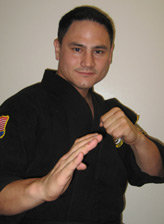 Master Dean Kwon is a 6th Dan.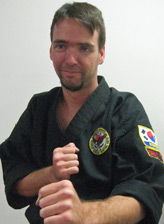 Master Shuman is a 6th Dan. Eric Shuman began training with Master Kwon in 1998. He started going four times a week and quickly went to eight times a week. Now he's there for almost every class, especially the kid's classes. He has trained in other martial arts and appreciates Hapkido's versatility and practicality. You'll usually see one of his motorcycles parked in front of the studio.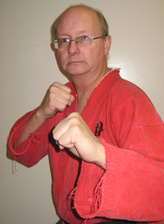 Mr. Johnson is a 5th Dan. He started training with Master Kwon in 1981. Prior to starting Hapkido, he had taken Aikido for about 3 years.
"Master Kwon has been a great friend and an invaluable instructor. (He has forgotten more about Hapkido than I will ever know!). I have learned more than just Hapkido while attending his school."
"I have enjoyed watching the kids and adults progress in both their techniques and self-confidence over the years."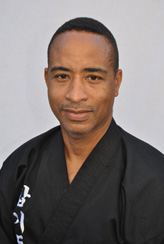 Master Evans is a 5th Dan Instructor. He began studying Martial Arts in 1994 in the art of Kenpo Karate. He studied Kenpo for several years, and had the opportunity to train under Senior Master Professor Dr. Ron Chapel. Mr. Evans took a break from studying Martial Arts and pursued other extracurricular recreational activities to stay active. After a four year hiatus from Martial Arts, Mr. Evans returned to Martial Arts training in the arts of Hapkido.
A student of Grand Master Tae M. Kwon and brother, Grand Master Tae Y. Kwon. Mr. Evans has benefited greatly from his time spent in learning, training and instructing under both Grand Masters with their decades of knowledge and experience in the art of Hapkido. He has also benefited greatly from training with their Masters and other Instructors. Studying Hapkido has helped in maintaining balance in life and has become a tremendous family bonding experience.
Instructors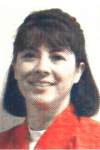 Ms. Fried is a 4th Dan. Cindy Fried is a native of Southern California. Born in East L.A., she grew up in Torrance and graduated from UCLA with a Bachelor of Science in Microbiology before beginning her career in the title insurance business.  In that regard, Cindy has run divisions for Ticor Title Insurance, Gateway Title and currently serves as President of the largest residential/commercial division for Fidelity National Title Insurance Group (FNF:NYSE) in the nation. Cindy met Grandmaster Kwon in 1988 when she and son David, then 5 years old, began training in the old location on Calle Mayor in Torrance.  Cindy has opted to train for long periods of time in between promotions, achieving 1st Dan in 1994, 2nd in 2002 and 3rd, also seven years later in 2009.  She currently teaches on Saturday mornings, work schedule permitting, with husband Bryan.  In addition to family and work responsibilities, Cindy is an avid skier, racing for South Bay Ski Club in Mammoth's Chaminoix League for many years and was voted the United States Ski Association Snow Queen in 1977.  Cindy also shares husband Bryan's interests and participation in the wine industry as a partner both in Inception Wines and Terravant Wine Company.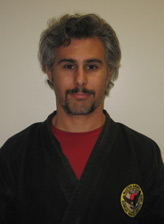 Mr. Carratala is a 3rd Dan. "I began training with Master Kwon my junior year of high-school (1985). My Father promised he would pay my way to Black Belt on the condition that I didn't quit. During that time martial arts was not main-stream and often misunderstood. I really wanted to give it a try, so I took my Dad up on the challenge. During those early years of training I learned some hard lessons about being unique. At one point during my senior year of high school many a tough-guy caught wind of my martial art study and wanted to fight me, the "karate kid". Interestingly I stood up to the challenge every time and inevitably they backed down every time. At another time my study of Hapkido led to a parting of ways between myself and my core group of 'friends'. During those formative late teenage years I spent several hours every evening training at Master Kwon's after school. I continued studying and teaching at Master Kwon's into my twenties eventually earning the rank of 3rdDegree Black Belt. Along the way I met my wife Sonia at the dojang and we were married in 1997. We now have three sons and all train together at Master Kwon's. Hapkido is a unique bond that unites our family in a special way. In retrospect it is interesting to note that the decisions that set me apart in such a big way as a young person are the very decisions that gave me courage to continue to pursue uniqueness as I grew into an adult. As a self-employed artist and entrepreneur these traits have served me well over the years. I challenge all students to have the courage to embrace their identity as a martial artist. You are unique by virtue of the path you have chosen. This is a road less traveled; many miles may still be before you but every step of the journey will be well worth it."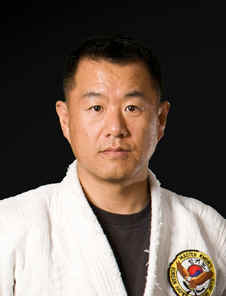 Mister Yim is a 3rd Dan instructor.  He has a background in Tae Kwon Do.  He is also our school manager and honorary Black Belt Club president.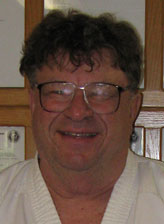 Mr. Preis is a 3rd Dan and has been studying Hapkido under Master Kwon for over twenty five years.
"Master Kwon is FANTASTIC. He is very patient with all students and is able to teach everyone regardless age, size or whatever. All of the instructors and Masters at the studio are GREAT.  Each Master has his or her unique specialties and ways of teaching. Everybody has a different style, but teaches the same basic principles of Hapkido.  This makes it better for all students.  Hapkido is a great way to get exercise and learn self defense at the same time."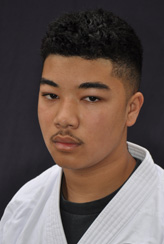 Mr. C Evans is a 3rd Dan Assistant Instructor. He began studying Martial Arts in 2004. He occasionally slowed down or briefly stopped his Martial Arts training to participate in other youth sports activities. He has always eagerly returned to the enjoyment of training and assisting others with their training as an assistant instructor.
A student of Grand Master Tae M. Kwon and his brother, Grand Master Tae Y. Kwon. Mr. C. Evans has benefited greatly from his time spent in learning and training under both Grand Masters with their decades of knowledge and experience in the art of Hapkido. He has also benefited greatly from training under their Masters and other Instructors. For Mr. C. Evans, studying Hapkido has helped in developing leadership skills and focus in school.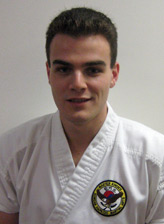 Mr. Ruttenberg is a 2nd Dan.
Assistant Instructors
Cynthia Demoner
1st Dan
John Lee
1st Dan
James Ng
1st Dan
Brian See
1st Dan
Samantha See
1st Dan